Here are some of the questions asked by Haig residents:
When is anything actually going to happen? We have been getting letters for a couple of years saying things are going to happen- this is at least the third of these calls and still we have zero evidence of anything actually happening in the real world…
As this is a large project involving £2.6 Million of Government funding and a sizable investment by Haig Housing Trust, we are sure that you will appreciate that time spent planning appropriately is crucial. Previous waves of the Government's Social Housing Decarbonisation Fund projects have identified 'Resident Engagement' i.e. residents knowledge, understanding and acceptance of the measures is crucial and this is why we have been sharing so much information about our plans with all of our residents. We are delighted to now be in the implementation stage through the roll out of the retrofit assessments, installation of measures along with Switchee smart thermostats and will share progress with you over time.
Communications
How will you/E.On contact me?
We will write and/or email you to keep you updated about progress.  Individual appointments will be arranged by E.On or one of their Trusted Contractors via a telephone call. You will receive a letter from Haig Housing letting you know that your home has been identified for support and the name of the company which will be contacting you to arrange your assessment.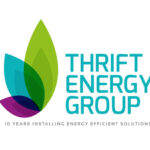 If you are in the North, this will be Thrift Energy Solutions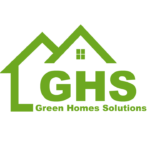 If you are in the Midlands, this will be Green Home Solutions
If you are in the South, we will let you know the contractor once they have been appointed
What happens if I am out when a surveyor calls?
The contractor will telephone you to arrange a convenient time for the retrofit assessment. If they miss you for whatever reason, they will call back to rearrange
How are you communicating this to our older residents who are not internet savvy?
We will send regular updates in Newsletters and write letters to inform estates when they should be expecting calls from E.On to begin to arrange appointments. We'd be very grateful if you could share information with neighbours who may not have access to the internet.
Individual properties
How will I know if my home is included in the programme?
Please keep an eye on the website for regular updates. In general, the properties we are working on in this phase are all in England, are not in a conservation area and are not under shared ownership.
Those homes which are included will have received a letter. A further letter will be sent a month before a retrofit assessment is planned to let you know which contractor will contact you.
So this new change in social housing decarbonisation will take place in all Haig housing houses or you have selected a few?
The SHDF funding is from the English government and is for homes in England only.  The current Wave 2.1 project covers over 700 homes.  The aim is to improve all our homes using any funding we can get to support us with this.
Why doesn't the SHDF Wave 2.1 programme include window and door replacements?
The Sustainability programme is partly funded by government money from the Social Housing Decarbonisation Fund (SHDF). This funding is based on the most cost-effective ways to make properties more energy efficient and includes measures such as External Wall Insulation, Loft Insulation, Cavity Wall Insulation, Underfloor Insulation and Solar Panels. Doors and windows are not included in the wave 2.1 programme. Haig Housing has an extensive Planned Programme of Works to improve and renew over 500 of our homes during 2023/24 and planning is underway for 2024/25. The planned programme of works includes window and door renewals.
What about window replacement schemes already in planning? Will they be referred to the retrofit program? Rather than ploughing on independent of it?
We are working closely with the planned and cyclical maintenance team to ensure we integrate all aspects of the work we intend to carry out. The aim is to reduce the disturbance to residents to the minimum necessary wherever possible.
Is the work typically on all houses on an estate or on specific identified houses?
As houses on an estate are built at the same time they are likely to require similar measures. The aim is to bring all properties to EPC level B so whatever measures are needed to achieve this will be used. Not all roofs are suitable for solar panels, so only properties which are suitable will get these.
I am planning some work on my downstairs flooring, how do I know if there will be some work planned for my house and should I delay the installation?
Please contact the Sustainability team sustainability@haighousing.org.uk or 020 8685 5777 to check when and what type of work is likely to be done to your property.
How do I know what specific retrofit will benefit my home after the survey and is there a chance to appeal any suggestions?
Please discuss with the retrofit assessor about the plans they will put forward for your home. The planned measures are designed to improve the energy efficiency of your home and make it easier to heat.
Will the residents have any decision on what will be proposed to their home?
There is legislation which states the minimum EPC standard of the homes.  We hope you will welcome our drive to improve your home and make it warmer and more comfortable to live in.  We would like this to be a team effort between the whole Haig family including the residents and you will be kept fully informed at all times.
How long will it take to have the work done?
This depends on a number of factors, but we'll discuss this with you and keep you updated throughout the installation process.
Do I have to get my own installer?
No, we take care of selecting the best installers within your area to install your improvements. You will only need to deal with the installers and surveyors to confirm the dates they can visit to carry out any surveys required and for the installation.
Do I need to be an E.On or E.On Next customer for my electricity and gas to be eligible?
No, you do not need to be an E.On or E.On Next customer to apply or benefit from the scheme and you won't be asked to join them at any point.
Conservation Areas
What about homes in conservation areas?
We are engaging with local planning authorities to better understand the measures they will allow in that area. The intent is to include those properties in a future wave of government funding I am anticipating which is yet to be announced.
What is classed as a conservation area?
It is a planning restriction placed upon a location by the local council to retain the look and feel of the area. The main ones are Morden, Liverpool and Norwich.
What about homes under conservation will we get solar panels and new windows?
The current SHDF bid did not cover areas with extra planning restrictions, such as conservation areas. However, Haig is working with the planning departments to ascertain how we can improve those homes and we are exploring the possibility of using some new solar PV products, such as solar tiles.
The aim is to include those homes in conservation areas in the next bid submitted.
Costs
Does this mean that rents will reduce as your maintenance costs will fall?
The charitable rent Haig charge is generally lower than equivalent market rents for the area.  Haig is investing over £7 million to improve the energy efficiency of our homes via this programme.  We are hopeful that this work will lead to a reduction in the energy required to keep your home warm and comfortable.
Within the introduction you indicated twice that it may save us money, thus indicating that this may be more expensive running such items as heat pumps; am I correct?
At this stage we are not focusing on fitting heat pumps but preparing the homes ready for the transition to low or zero carbon heating methods such as heat pumps, by improving the insulation and offsetting any increase in future electricity usage through solar PV.
Do we pay anything towards this?
This project does not require any financial input from the purely rental residents, nor is there a requirement for you to complete any form of application.  We have a very small number of shared ownership properties, the aim is to decide on a policy for these and include them in the next bid we submit.
Solar Panels
Will the solar panels store and return power to the grid, who will benefit from that, Haig or the tenants?
The solar panels will firstly power whatever demand the home has at that point and the rest will be returned to the grid. Haig do not intend to benefit from this, you may be able to get a small return through your enegry provider for this.
Switchee smart thermostats
Is Switchee hard-wired? Is the existing thermostat removed and this goes back in its place?
The Switchee smart thermostat is hard wired and has it's own SIM card so doesn't work off your wifi and will replace your existing thermostat.
I feel very unhappy about the smart thermostats, where Haig will send messages to us, which means we will have to constantly look to see if there is a message and our household info is being shared with other people, I feel very much that our privacy is being invaded.
Your Switchee device will flash if you have a message and we won't bombard you with messages. It's a useful method for scheduling appointments and for you to provide feedback about a repair visit. The thermostat is only 'smart' in that it will monitor the temperature and humidity in your house to help keep a healthy home and optimise your energy use. Please read more about Switchee on the website www.switchee.com/residents/
Have a question? Contact us
If you have a question about Sustainability and our plans, please email sustainability@haighousing.org.uk