Neil White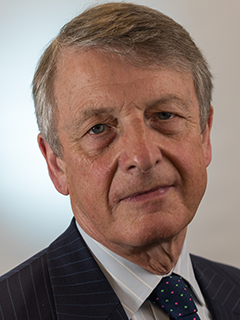 Trustee
Neil White has been a trustee of Haig Housing since 2015 and is currently chair of the Property Committee. Neil was a solicitor in the City of London for 40 years, specialising in construction and property development. Latterly, he was also the firm's General Counsel, responsible, amongst other things, for governance and regulatory compliance.
Neil is also a Trustee of the Orpheus Centre, a further education college for young adults with SEND who also have an interest in and an aptitude for the performing arts, and the Shepperd Trust which provides accommodation for elderly ladies who are unable to access local authority or other affordable housing.
Our People
This is your chance to help us do more!
If you would like to donate online, make a payment through PayPal. Every donation helps us to provide adapted housing for Service and ex-Service people in serious need due to injuries and disabilities.
Contact Us
Want to speak with us, make a payment or report a repair. Contact us in a way that suits you best, find out how below.
Email
General Enquiries
Housing
Fundraising
- Patrick Lyster-Todd
Repairs
Income Team
Complaints
PR & Media
- Patrick Lyster-Todd
Development Team
- William Lindsay
Grounds Maintenance Team
My Haig Portal
This is under construction and when it's live you will be able to check your rent statement, make a payment or report a repair online
Phone
Main switchboard – 020 8685 5777
Opening Hours: Mon – Fri 9am – 5pm
Call us between 9am and 5pm Monday to Friday. Outside our normal working hours, or during special circumstances, this number will be answered by an out of hours service.
For maintenance emergencies, please state that you are a Haig Housing Trust tenant and the nature of your emergency.
For gas emergencies or if you smell gas, please call 0800 111 999
PR & Media
For out-of-hours media enquiries, please call Patrick Lyster-Todd
07973 435754
Contact Form
We will respond to all your enquiries, sent via our contact us form, within 5 working days.
Contact
Head Office
Haig Housing Trust
Mountbarrow House
12 Elizabeth Street
London, SW1W 9RB