Haig Housing has a brand new look
Haig Housing Trust, the UK's largest housing charity for Veterans and their families in need, is pleased to announce the launch of a new website www.haighousing.org.uk and brand refresh; these reflect the Trust's move to a more digitally focused service for our beneficiaries and those seeking help with housing.
Haig Housing Trust has served our Veteran community for over 100 years. The charity now manages over 1,500 properties across 50 locations, helping those in housing need, whether they are transitioning into civilian life or are simply in need of a helping hand.
Haig Housing's new brand reflects our proud history in helping Veterans with housing and it provides a unique marque as we look to the future along with a website which has greater flexibility and functionality for our tenants, applicants and supporters.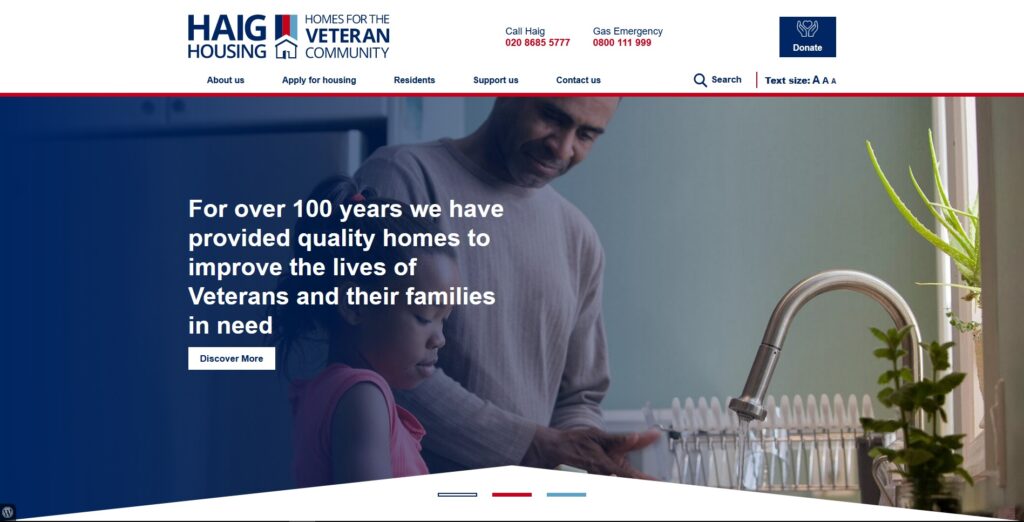 Tim Stockings, Chief Executive of Haig Housing Trust, said:
"We are delighted with our refreshed brand and new website which will allow us to continue Haig Housing's journey to greater digital enablement. We hold beneficiaries at the heart of everything we do and have ensured that the website is accessible for those who have visual and other impairments. It gives us a fantastic platform to provide information and help to our tenants and if we can't help them directly they can find useful information about our partner Veteran charities and other organisations. For those in housing need, the enhanced property search functionality makes it easier for them to identify properties in their desired location. We also look forward to sharing more of our beneficiaries' stories, while celebrating the contributions our supporters make."
David Williams, Chair of Trustees of Haig Housng Trust, said:
"Our new website and brand refresh are a key part of our journey towards a stronger focus on the needs of our beneficiaries. The new website uses modern technology to provide better support to our residents and makes it easier to apply for a Haig home."