Paul Findlay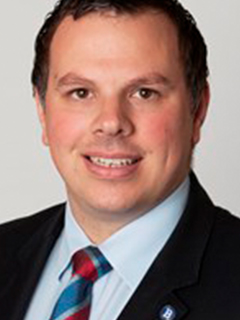 Trustee
Paul has been a Haig trustee since 2020 and sits on the Property Committee. He served in the Royal Signals for 12 years and deployed on three operational tours of Iraq; and in 2009, Paul deployed to Afghanistan and was involved in an IED strike resulting in the loss of his right leg; he was subsequently medically discharged from the Army in 2012.
He has enjoyed a varied post-military career, spending five years with Barclays bank working as part of their Corporate Social Responsibility team with a specific focus on veteran training and employment. In 2015 Paul moved into the charity sector, working for Blesma – The Limbless Veterans. Currently, Paul works for The Football Association as a National Strategy Manager, focusing on grassroots football.
Paul was awarded an MBE in the 2020 Queen's Birthday Honours list for services to charity.
Our People
This is your chance to help us do more!
If you would like to donate online, make a payment through PayPal. Every donation helps us to provide adapted housing for Service and ex-Service people in serious need due to injuries and disabilities.
Contact Us
Want to speak with us, make a payment or report a repair. Contact us in a way that suits you best, find out how below.
Email
General Enquiries
Housing
Fundraising
- Patrick Lyster-Todd
PR & Media
- Patrick Lyster-Todd
Development Team
- William Lindsay
My Haig Portal
This is under construction and when it's live you will be able to check your rent statement, make a payment or report a repair online
Phone
Main switchboard – 020 8685 5777
Opening Hours: Mon – Fri 9am – 5pm
Call us between 9am and 5pm Monday to Friday. Outside our normal working hours, or during special circumstances, this number will be answered by an out of hours service.
For maintenance emergencies, please state that you are a Haig Housing Trust tenant and the nature of your emergency.
For gas emergencies or if you smell gas, please call 0800 111 999
PR & Media
For out-of-hours media enquiries, please call Patrick Lyster-Todd
07973 435754
Contact Form
We will respond to all your enquiries, sent via our contact us form, within 5 working days.
Contact
Head Office
Haig Housing Trust
Alban Dobson House
Green Lane, Morden
Surrey, SM4 5NS